Mammoth Lakes in the Shoulder Season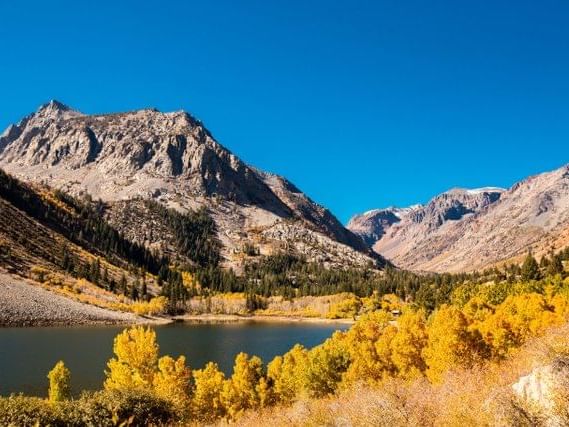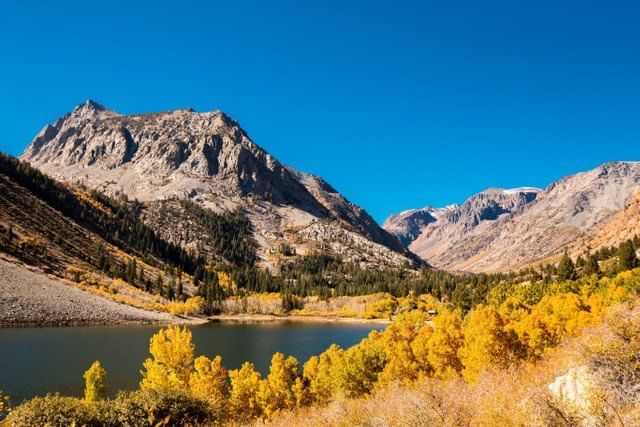 Mammoth Lakes is full of incredible opportunities all year long, but one season that holds a special place in our heart, is the fall. Fall in Mammoth Lakes, CA is both peaceful and striking. With the peak season of tourism in our rearview lens, and the pops of colorful leaves bursting across the horizon, if you're looking to experience Mammoth Lakes like a local, fall might be the best time to go. The autumn season runs from September through November and is generally the most affordable time to visit, has smaller crowds, and beautiful weather. Though there are not as many activities to do and some places may be closed, for many, the benefits will still outweigh the costs. You can expect weather ranging from high 30's to low 70's and some potential afternoon thunderstorms (maybe even snow!). When you book your off-season trip to Mammoth Lakes, CA this fall, make sure to book your stay at the Alpenhof! Learn more here: www.alpenhof-lodge.com
Ride the Gondola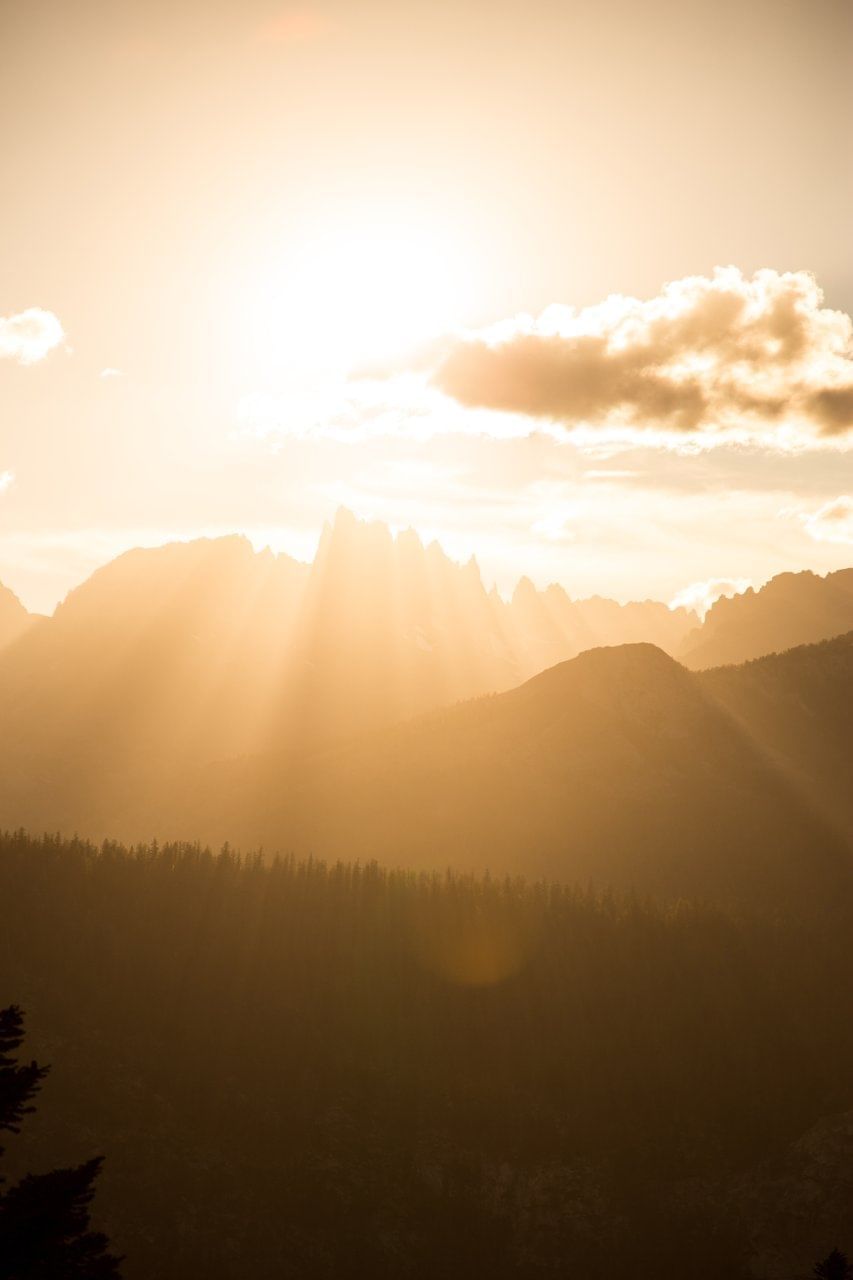 A classic option great for all ages and abilities here in Mammoth Lakes, is riding the scenic gondola up to the top of Mammoth Mountain. Take an aerial ride up Mammoth Mountain on the Panorama Gondola to explore all the fun at 11,053 ft. At the top, snap a selfie at the summit sign, enjoy lunch with panoramic views at the Eleven53 Café, and discover the history and wonder of the Sierra at the interpretive center. Kids ride free!
You can learn more at this link: https://www.mammothmountain.com/tickets/scenic-gondola-rides
For Bikers: Ride the Mammoth Bike Park (Until September 18th)
Enjoy all levels of trails at the Mammoth Bike Park! Rent a bike or bring your own and say goodbye to pedaling uphill as you have fun riding the lift access trails at whatever level you prefer. (Bike park closes September 18th)
Learn more at the link: https://www.mammothmountain.com/summer/plan-a-vacation/book-a-trip/bike-park-tickets#mobile
For Hikers: June Lake Loop Trail
Enjoy this 4.2-mile loop trail near June Lake, California. Generally considered a moderately challenging route, it takes an average of 2 h 31 min to complete. This is a popular trail for hiking, mountain biking, and running, but you can still enjoy some solitude during quieter times of day. The best times to visit this trail are May through October. Dogs are welcome and may be off-leash in some areas.
Learn more at the link: https://www.alltrails.com/trail/us/california/june-lake-loop-trail
For Geology Buffs: Visit the Devil's Postpile National Monument and See Rainbow Falls (Open until snow)
Devils Postpile National Monument is located in the heart of California's Sierra Nevada. As such, a wide variety of recreational activities is available in the region. Within the Monument's nearly 800 acres, visitors can explore the area's unique geology, take a day-hike along the John Muir or Pacific Crest trails, or simply enjoy a meal in our day-use area alongside the Middle Fork of the San Joaquin River. From camping, backpacking, and day hikes to fishing, photography, and horseback riding, there's something to do for everyone!
While planning your upcoming visit, it is important to remember that Devils Postpile National Monument is only open during the summer months.
Although opening dates can vary depending on snow conditions, the Monument usually opens in mid-June. By mid to late October, early winter storms in the High Sierra typically begin to bring snow to the area.
To learn more, visit this link: https://www.monocounty.org/places-to-go/lakes-rivers-creeks/convict-lake/
For Lake Lovers and Photographers: See the Famous Convict Lake
You could travel the world over and you'd be hard pressed to find a more beautiful lake than Convict, especially one that is so easy to access. Just a couple paved miles from Highway 395, Convict Lake is a drive-to lake of the highest order. The scenery, the fishing and the hiking it offers are all world-class.
The oblong-shaped lake is filled with water as clear as glass, encircled by a three-mile long access trail and boxed in by the steep backdrop of the Sierra Nevada, highlighted by the 12,241' Mount Morrison. Convict Lake was originally carved out by glaciers, and at up to 140' deep in some places, it's one of the deepest lakes in the region.
Convict Lake offers great trout fishing and hiking for folks wishing to access the high country. It has also starred in numerous TV commercials and print ads, but it's most famous for how it got its name.
You can hike the flat 2.5 mile trail around the lake, or take in the views from closer to the parking lot. Enjoy swimming, fishing, trail running, paddling, and photography!
Learn more at the link: https://www.monocounty.org/places-to-go/lakes-rivers-creeks/convict-lake/
Visit Stunning Silver Lake
Snuggled up against the base of Carson Mountain, Silver Lake is home to the oldest "fishing retreat" in the region. The Silver Lake Resort first opened along its northern shores in 1916 and has been hosting anglers and their families ever since. Folks from all over California and the West have been visiting Silver Creek for generations.
Learn more at the link: https://www.monocounty.org/places-to-go/lakes-rivers-creeks/silver-lake/
For Geothermal Activity Enthusiasts: Hot Creek Geologic Site (paved path, minimal walking)
Hot Creek is a place to marvel at geology in action. Boiling water bubbling up from the creek bed, fumaroles and periodic geyser eruptions at Hot Creek attest to the chamber of hot magma which lies about three miles below the surface of the earth in this area.
The steam you see along the Hot Creek drainage is created when water percolates deep into the ground and enters a complex underground plumbing system. The water is heated and pressurized before it rises to the earth's surface. It is believed this journey takes around 1000 years.
Earthquakes can cause sudden geyser eruptions and overnight appearances of new hot springs at Hot Creek. Water temperatures can change rapidly, and so entering the water is prohibited.
Learn more at the link: https://www.fs.usda.gov/recarea/inyo/recarea/?recid=20414




When you book your off season trip to Mammoth Lakes, CA this fall, make sure to book your stay at the Alpenhof! Learn more here: www.alpenhof-lodge.com