Where to Apre' In Mammoth Lakes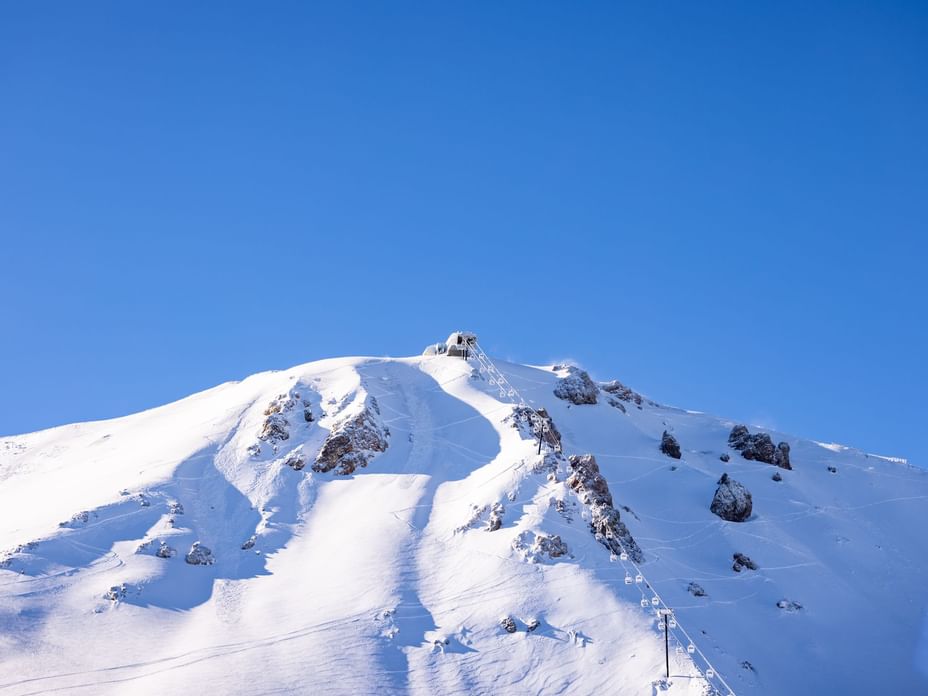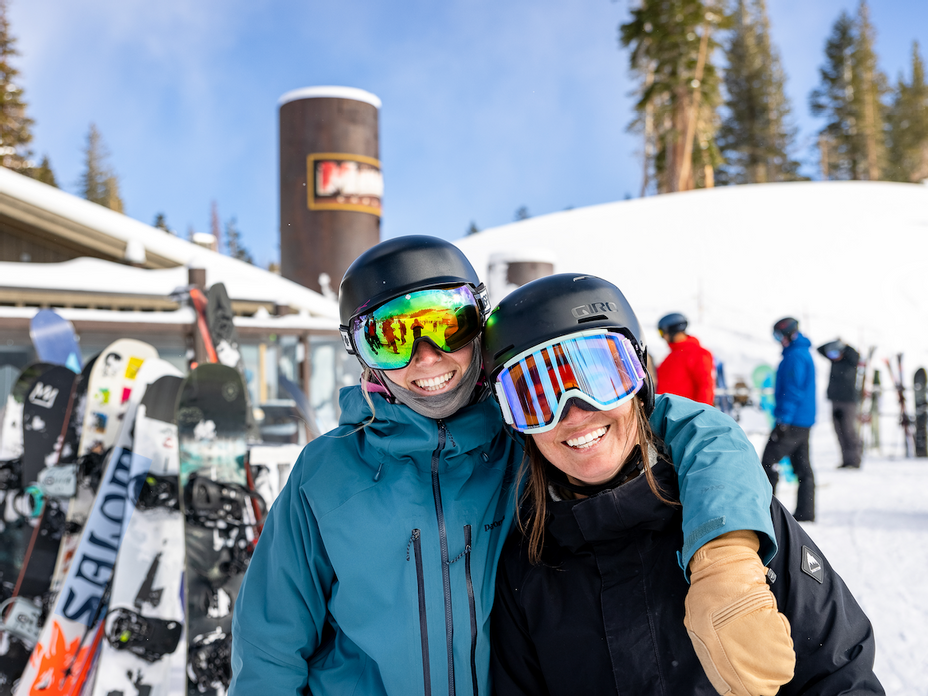 If you've ever been to a ski town, you have probably heard about the ritual of the apre. For those of you who don't know, "Après-ski" is French for "after ski," and is a widely held informal tradition in ski towns around the world where you shift from leg-burning ski runs to celebratory drinks with friends. It usually begins when the lifts stop turning, but can start as early as lunchtime! The luxury Mammoth offers is that it is quaint enough that many options are easily accessible via walking or free public transportation after you're done skiing! Here are some of our favorites:
On the Mountain
Get in on the European après experience at Yodler with a Bavarian-inspired menu featuring bratwursts, fondue, schnitzel, classic kids plates, and daily specials. Hang out on the large sundeck or warm up in the fireplace lounge. Try their commemorative Das boot beer mug that's yours to keep!
This mid-mountain bar and sundeck offers drinks only and mountain views. Watch the action on the slopes from this full-service indoor/outdoor bar with a signature Bloody Mary in hand.
In the Village at Mammoth
With 26 beers on tap, over 50 beers by the bottle, and 160+ varieties of Whiskey, you're bound to find what you're looking for at the Clocktower Cellar Bar. Just across from the Village Gondola at the base of the Alpenhof Lodge's clock tower, you'll find one of the most beloved bars in Mammoth Lakes – the Clocktower Cellar. Located down one flight of stairs, this cozy, down-to-earth restaurant has been a favorite gathering spot for Mammoth locals and visitors alike for over 35 years.
Located in the Alpenhof Lodge just across from the Village Gondola, this delightful and friendly restaurant complements its Contemporary American cuisine with 28 wines by the glass, over 250 by the bottle, and handcrafted cocktails.
Enjoy a flight of local craft beer and a bite to eat at this local hotspot! The EATery by Bleu is located in the tasting room, supplying amazing beer-centric food by chef Brandon Brocia. Check out The EATery menu here.
Tiki-themed restaurant in the mountains of Mammoth Lake, featuring Mai Tais, margaritas, and island vibes.
For an Upscale Experience
The Lakefront Restaurant at Tamarack Lodge
Awarded "Best Dinner in the Eastern Sierra" by Sunset Magazine, this delightful dining experience is perched on the banks of Twin Lakes. The charming dining room is nestled inside historic Tamarack Lodge offering stunning forested views. A true culinary gem that will delight your senses with a fresh, seasonal menu, an extensive wine collection, and extraordinary service.
Activity Based Apre'
Mammoth Rock 'N' Bowl is a state-of-the-art indoor entertainment hub, with breathtaking views, casual and Upscale Dining options, a full bar, cool lounge, music, contemporary Event Spaces and great drinks! They feature 12 state-of-the-art Bowling lanes, Foosball, Darts, Ping Pong and 3 indoor Golf Simulators where players can hit real golf balls on world famous courses, rain (snow) or shine! The property, located on the southern end of town, boasts spectacular, unobstructed views of the Sherwin Mountain Range and Mammoth Rock, hence the name: Mammoth Rock 'N' Bowl! (pun–and fun–intended).