Winter & Spring
Enjoy the Best Winter & Spring Activities
Founded as a mining town in the late nineteenth century, Mammoth Lakes is today known as one of the country's best destinations for winter activities – skiing, snowboarding, snowmobiling – as well as a wide range of cultural attractions and things to do that will delight visitors of all ages.
We've listed some of the Mammoth area's more popular winter and spring activities and attractions below. If you'd like additional information about these or other events and things to do, please don't hesitate to ask our hotel staff!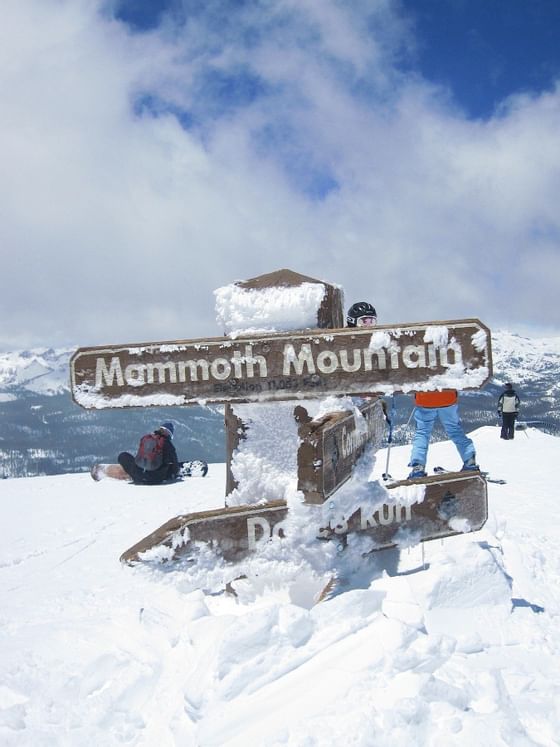 Mammoth Mountain Ski Area
No visit to Mammoth Lakes is complete without spending time at Mammoth Mountain! Arguably the area's top tourist destination, Mammoth Mountain Ski Area is a world-class ski resort, offering 3,500 acres of skiable terrain. It benefits from the area's heavy snowfall in winter, and features runs for downhill and cross-country skiers of every skill level.
Snowboarding, snowmobiling, dogsledding, and individual and group lessons are available here as well.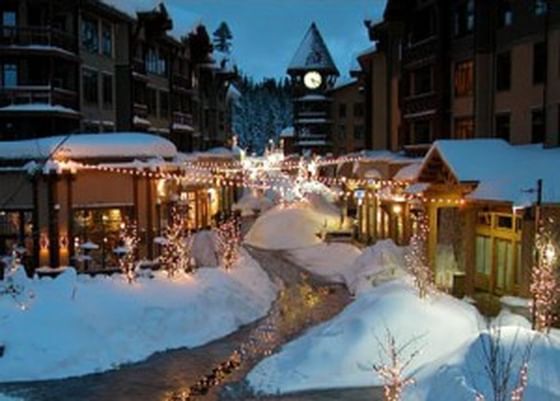 Village at Mammoth
Just steps away from Alpenhof Lodge, the Village at Mammoth is a wonderful destination for dining, drinking, and shopping. The Village also offers weekly movies, concerts, and activities.